Described as an active listener and patient teacher, I pride my self on being supportive and entrusting. My passion for conversing with and helping others is altruistic. I've always had an interest in helping others and connecting them to specialist or experts that may be a good fit for bettering their lives.
BORN AND RAISED…
In the neighbourhood of North York, Toronto, Ontario, I was raised by loving parents that supported my explorative ventures. For as long as I could remember, I was looking for ways to better the lives of those around me. I started by providing lessons for those that needed help. By the age of 12, I was teaching friends and family how to use computer programs and "surf" the Internet. I noticed an ability to cater my teaching methods to people of various age ranges and skill levels. By using a calm and patient tone, I found many followed my instructions and guidance with ease.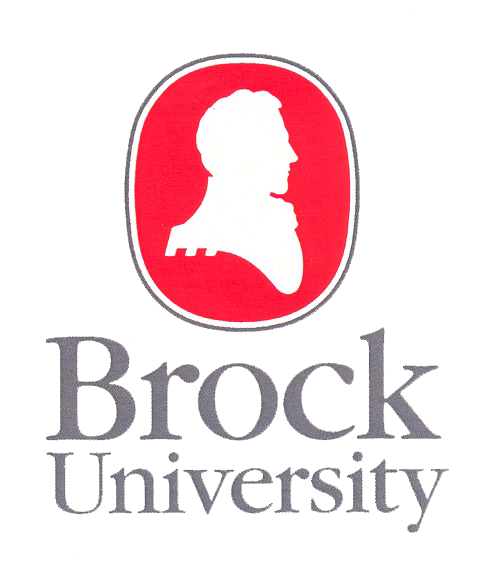 After high school, I left Toronto and travelled south to the Niagara Region. I enrolled in an Education program at Brock University with a focus on teaching children with special needs. During my first year at university I became introduced to a remarkable professor that invited me to work with children with autism. It wasn't long after then that I switched my major to Disability Studies through the physical education faculty. Graduating with honours and completing a thesis on the Autism Spectrum Disorder, I began working with children in supportive living environments. I was hooked on school and completed a consecutive Bachelors degree in Psychology.  I found employment right away in both the Registrar's office at Brock University and with the city in a assisted living programs.  Working with children with Autism is where I became attracted to the puzzle piece as a symbol for connectivity. This is a big part of my life and I will be forever grateful for this part of my career and foundation it helped set for me.
EXPLORATION
Mid-way through university, I had chosen to backpack through Europe and explore the world. While overseas, I learned two things that would later help me in life. First was the love for capturing moments through photography. This was before Instagram, snapchat and smartphone made everyone a "pro" photographer. I learned to take pictures using an SLR camera and found my eye for seeing things differently.  The second lesson I learned was my unique ability to communicate with others.  With the use of non-verbal behaviours, I would connect with anyone and everyone from various parts of the world. It was a great life lesson thats helped me become the person I am today.
CAREER BUILDING

After graduating, I worked in various managerial, sales and marketing roles before becoming a freelance Rehabilitation Therapist in Southern Ontario. Even as a therapist, I found a love for adding technology into my therapy sessions.  Along with my co-workers, we were able to find a different use for the Nintendo Wii (gaming console) in treatment sessions.  Individuals with mobility impairments would better their hand-eye coordination through interactive play and modelling. The results were incredibly gratifying as clients were stunned at how well they'd progressed. These heartfelt moments are with me to this day.
TAKING MY TALENTS TO "KITS"
In 2010, I was asked by a good friend to accompany her to Vancouver for the Winter Olympic games. It was at this time that I became hooked on the West Coast and most especially the neighbourhood of Kitsilano. Upon returning to Toronto, I made the decision to resign from my position, sell my shared home and drive across Canada to Vancouver.
With a background in health care and a passion for technology, I began working for a very successful Sports Chiropractic Office in Kitsilano.  It was during this time that I happened to had found a love for marketing and business development.  After several months and countless hours of networking, I launched my own consulting business to better the businesses in my immediate community and beyond.
In 2014, I met with Samantha McLeod, Gluten Free writer for The Province newspaper and founder of Eathical. Since that time, I've been privileged to join Samantha at events and restaurants as her photographer. Together we've co-developed her blog that explores healthy living. Eathical follows a woman's quest to empower others to eat ethically around the world.
Around January of 2015, I was lucky enough to team up with Vancity Buzz as a contributor to their incredibly popular website.  As an occasional contributor I would provide insight to fantastic new happenings in and around Vancouver.
In February of 2015, I met with Jason Jew, the Director of Sales and Marketing for Mobimaps and Experience Magazine. Jason introduced me to the core team behind this fantastic company and I helped as an Advertising Sales and Marketing agent.
In 2016 I was invited by Nicholas Simon and Casey Simpson to join the team of  'the bread magazine' as their director of sales. This project  launched in November of 2016 with a focus on uniting the hospitality industry. The "for us, by us" piece is a revolutionary way of having workers of the hospitality industry educated in areas that can benefit their career.
Also in 2016, I was lucky enough to team up with "the girls of Populist." This visual city guide platform is becoming the most reliable resource for residents of Vancouver to seek out new places that the may never had know if not for being on "the list."
Currently, I proudly work with the some of the best teams in the province to make an impactful impression on the local and visitor markets.
With an expanding network of connections in media, marketing, web/app development and publishing, I continue to better the offering I can proudly bring to my valued clients.
Work Local, Support Local
Let's connect